EXPERIENCE
PUBLIC HEALTH INFORMATION REFERENCE FRAMEWORK
Project at a Glance
This project delivered a Geospatial Information Reference Framework (GIRF) for use by the Canadian public health community. The GIRF offers a common vocabulary by which to describe geospatial data in the context of public health, and has two major elements: a categorical scheme and an inventory of data sources. The categorical scheme takes into account the terminology, classes, and standards that are used within the public health community.

Background
The GeoConnections program of Natural Resources Canada undertook a number of initiatives to develop a foundation to help the public health community capitalize on geospatial (or location-based) information. The main objective of these initiatives was to enable public health practitioners to use geospatial data to improve decision-making and work together more effectively.
Space and time are inherent to many aspects of public health, including the delivery of health services, the spread of disease, the distribution of populations, and the social, economic, and physical environmental factors that affect health.
Engagement Detail
Holonics consulted over 50 stakeholders from various public health disciplines across Canada and conducted extensive literature review to define classes, categories and common terminology. Applying expert skills in data modelling, Holonics consultants were able to define classes and terminology tailored to make sense to this particular community.
An inventory of available public health data sources was compiled using any means possible. Data sources were then classified using the new categorization scheme.
The categorization scheme and inventory can be consulted on line here.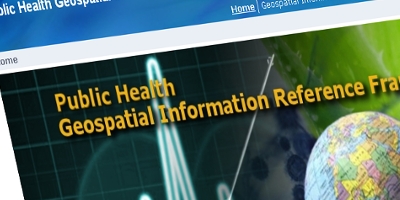 Benefits
The client realized the following benefits from this engagement:
The GIRF provides a structured terminology that helps in communication among individuals, networks, and systems. In particular, categories facilitate communication between data providers and data users
Categories are helpful for keyword searches, for data mining, to build catalogues, to model data, and to organize stored data. Categorical schemes group concepts into semantically proximal classes, which facilitate browsing for potentially useful information or seeking information similar to a known source
The inventory of data sources will be useful to public health analysts who want to use a geographic information system (GIS) to create maps or analyze spatial factors that affect health. The initial inventory includes primarily data sources with national coverage but many provincial and regional sources were discovered in the process and are also described